Nourish & Grow Shampoo & Conditioner
Regular price
Sale price
$33.99 USD
Unit price
per
Sale
Sold out
The nourish and grow collection was created specifically for people that deal with access dandruff and product build up. This set is great because it provides a deep cleanse without overly stripping the hair and helps stimulate new growth. If you have a sensitive scalp this is definitely the set for you. Nourish and grow shampoo and conditioner contains no irritants so it's great to use for the whole family and also helps soothe the scalp. If you have locks or where protective styles for a extended amount of time this is a great addition to help keep your scalp clean and healthy.
8oz Each
FREE OF MINERAL OIL
Ingredients
(1) Nourish & Grow Shampoo
Aloe Vera, Rosemary, Lavender, Cocomidopropyl, Betaine, Sodium Lauroyl Lactylate Black Castor Oil, Vitamin B, Polyquart 10, Vegatable Glycerin,
Ethylhexylglycerin, Phenoxyethanol, Rice Bran, Vitamin E, Fragrance 
(1) Nourish & Grow Conditioner
Aloe Vera, Behentrimonium Mathosulfate, Cetearyl Alcohol
Stearic Acid, dl-Panthenol, Polyquart 10, Vegetable Glycerin
Castor Oil, Olive Oil, Sweet Almond Oil
Sunflower Oil, 
Ethylhexylglycerin, Phenoxyethanol
Eco- Certified (
gentle preservative), 
Rice Bran, Rosemary, Peppermint, Vitamin E, Fragrance 
Pro Tip's
Use one to four times a month in combination with our Nourish & Grow Deep Conditioner for best results. 
Share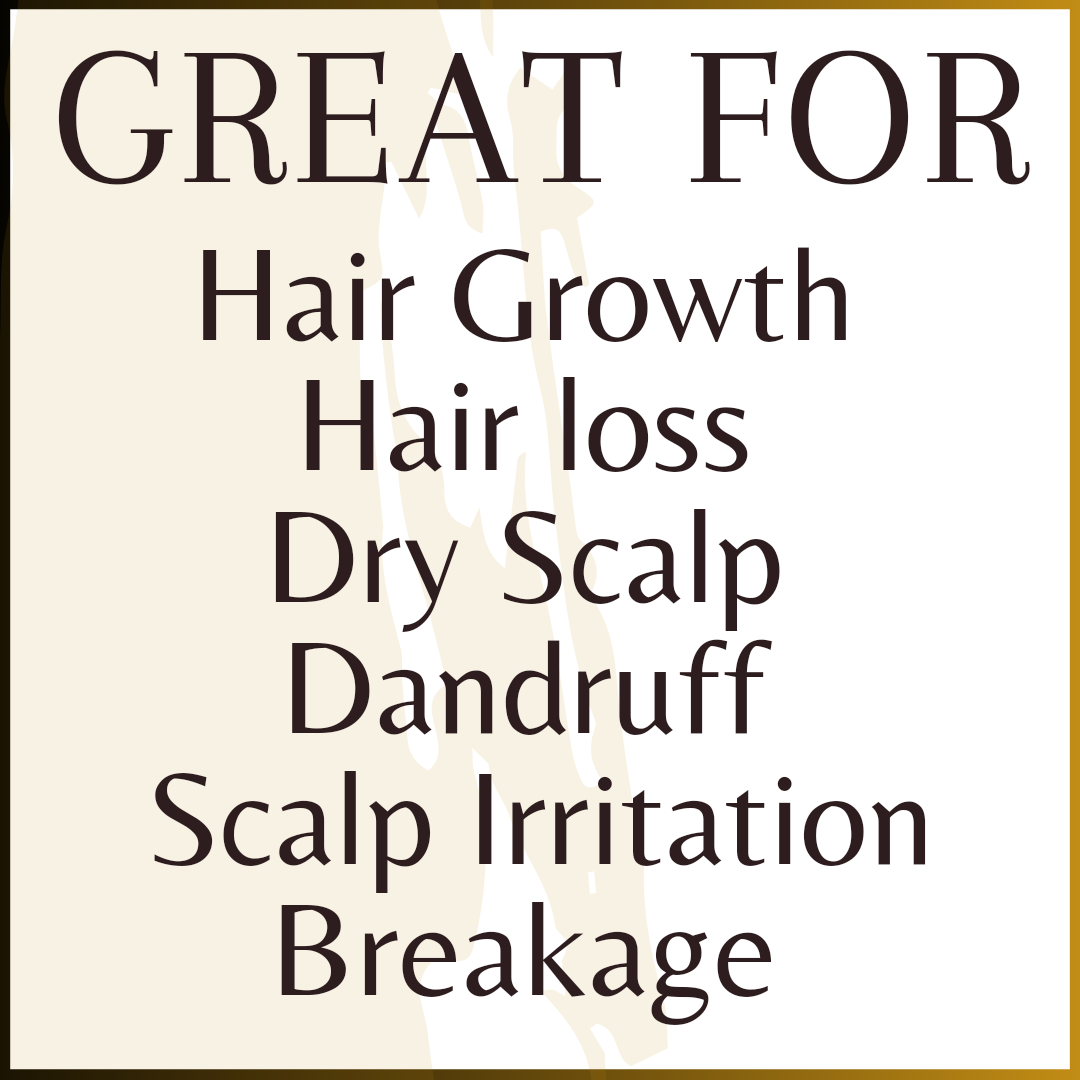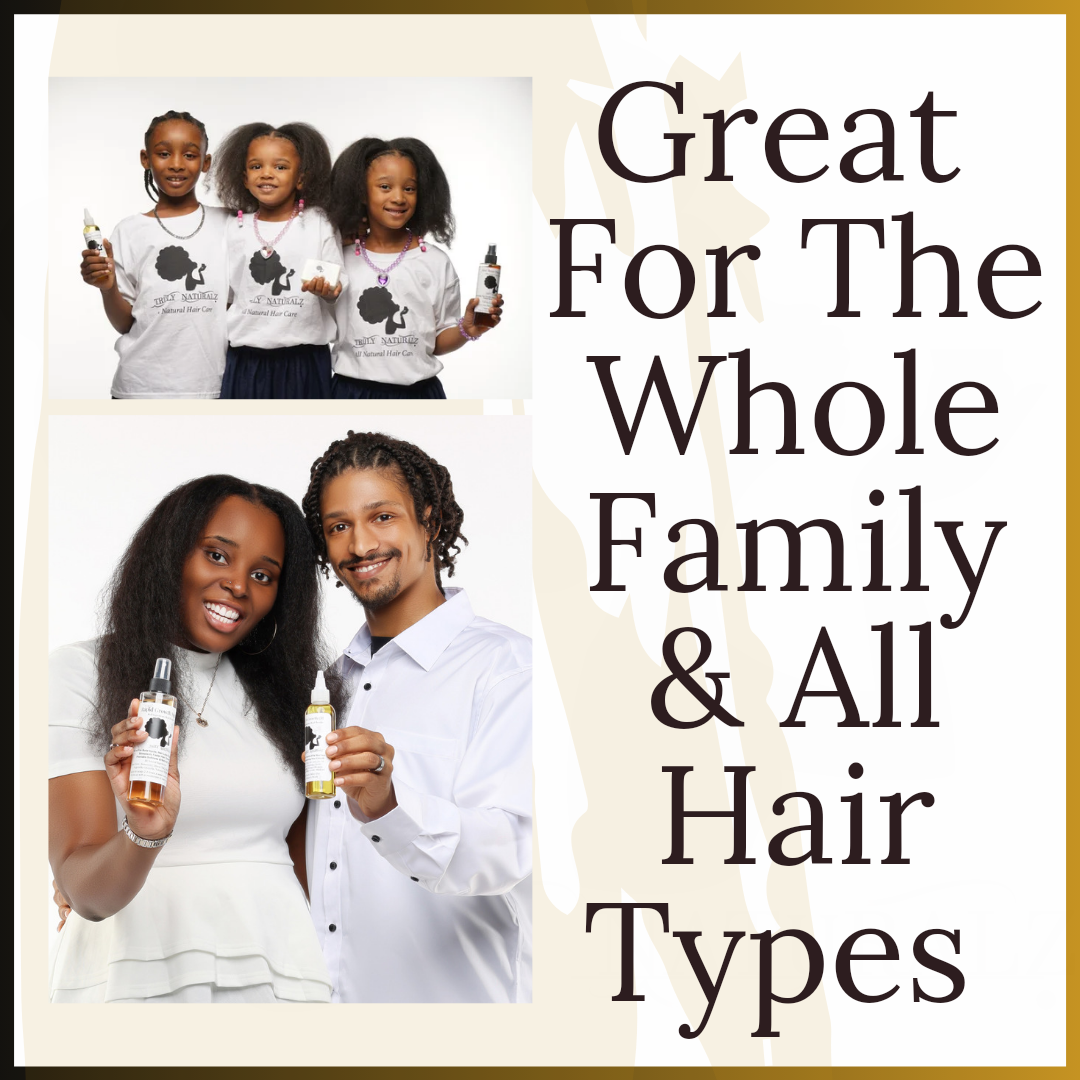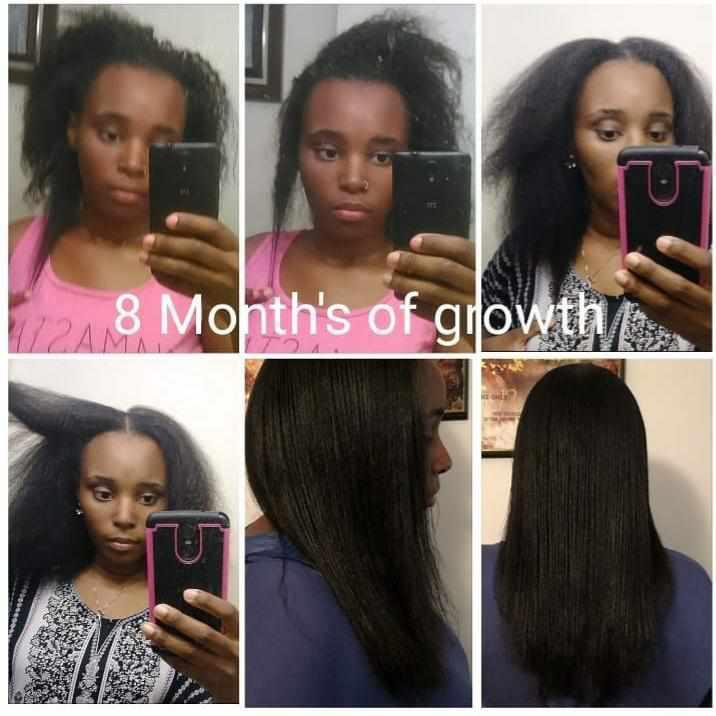 Before & After
Before using Truly Naturalz I suffered with split ends, thinning edges and stress related hair loss. Not only has my hair grown back its much thicker, healthier and 10x more manageable with these products.
SHOP NOW